About Jill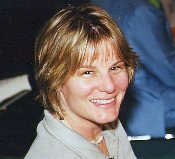 Since childhood, like many others Jill has experienced things beyond the five senses. She states, with perfect timing I was led on a path of study in the multidimensional existence of our being. The interconnectedness of the multidimensional universe and our physical experience has captured my attention all my life; with great curiosity and thirst I continue to explore, live and be on a path of higher learning.
With continual expansion Clear Energetics™ was created and then she was led to create Vibrational Synergy™ as a platform for accelerated vibration to facilitate transformation on all levels. She has a natural gift, her journey has led her to study with some of the great Masters and teachers in the US and China. She has been fortunate to study energy work with a Grand Master of Shaolin since 2000, also fortunate to study with other notable Masters for a substantial and well-rounded energetic platform. She has taught seminars/classes for many years in the US and internationally.
Jill states, Clear Energetics™ and Vibrational Synergy™ were created in the essence of heart centered awareness, undefined Infinity. I have met many wonderful people, beings and teachers along my way and am joyful about the journey that is my life.
Gratitude and allowance are potent vibrations that are always available to us. Our deep acknowledgement of these vibrations which are ever present will open the Universe far beyond what we have previously considered or known. The arena I am conveying goes beyond concept and into the depth of our being. Every molecule in body and Universe is this and radiates this. Now I will also add humor into this mix…. the Universe is ever available for humor. Play and humor will open doors with speed and ease.
In Gratitude, Allowance and Humor ~ Jill
404.274.5566 ~  jill@clearenergetics.com