Services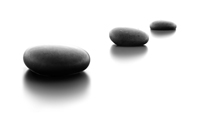 Private appointments in person/ by phone
If you would like to contact Jill before your appointment or to set an appointment jill@clearenergetics.com or 404-274-5566
If paying online, please click the choose your session link for your session. After clicking through Paypal, you will receive an email within 24 hours (unless noted) from Jill about booking your session. 
** There is a 24 hour cancellation policy for all appointments.
** Making your appointment confirms you have read and agree with the disclaimer page of this website.
Appointment Locations:
*Tuesday andWednesday
(inside) Soul, Mind, Body Integration
3115 Piedmont Rd. #D102 NE
Atlanta  30305

*Thursday
Personalized Healthcare, MD's office
800 Mount Vernon Hwy. NE Suite 160
Atlanta Ga. 30328 

*Monday – Friday
by phone
Meditations
The Meditations were professionally recorded and has voice and corrections along with beautiful Tibetan Bell music. Each time you listen to the meditations you will receive the powerful energetic activations. Great to listen to before bedtime, never listen to these meditations while driving or operating any machinery. CD version and MP3 versions are available. In CD version all 3 Meditations are included, in MP3 version you may choose any or all Meditations. The Tibetan Bell music is by Karma Moffett.
When purchasing MP3s using the links below, you will be redirected to PayPal for payment.
**PLEASE NOTE*** – When purchasing the MP3 version you will have 120 hours to download, if you are not going to be able to download them in the next 120 hours….  wait until you will have time to download them. We do not have a link to send out to you, an automated external company sends the link to you.
If you have a iPhone or iPad – because of the Apple operating system – it is required to download the meditations to your computer then to your iPhone or iPad 

*All Three Meditation MP3s for $25
Or, individual Meditation MP3s below:

* Health, Wholeness and Wellnesss – approximately 17 minutes – Receive energetic corrections for your Health,Wholeness and Wellness.


Health, Wholeness and Wellness MP3 ($9)

* Abundance and Prosperity – approximately 17 minutes – Receive energetic corrections for Abundance and Prosperity of Money and Circulation.

Abundance and Prosperity Meditation MP3 ($9)

* Weight Release – approximately 16 minutes – Receive energetic corrections for Weight Release and Body Image, this meditation highlights powerful corrections for your thyroid.

Weight Release Meditation MP3 ($9)
*All 3 Meditations in CD version $28 includes shipping within US
Please contact for International shipping rates